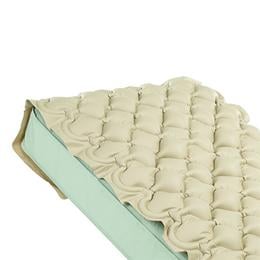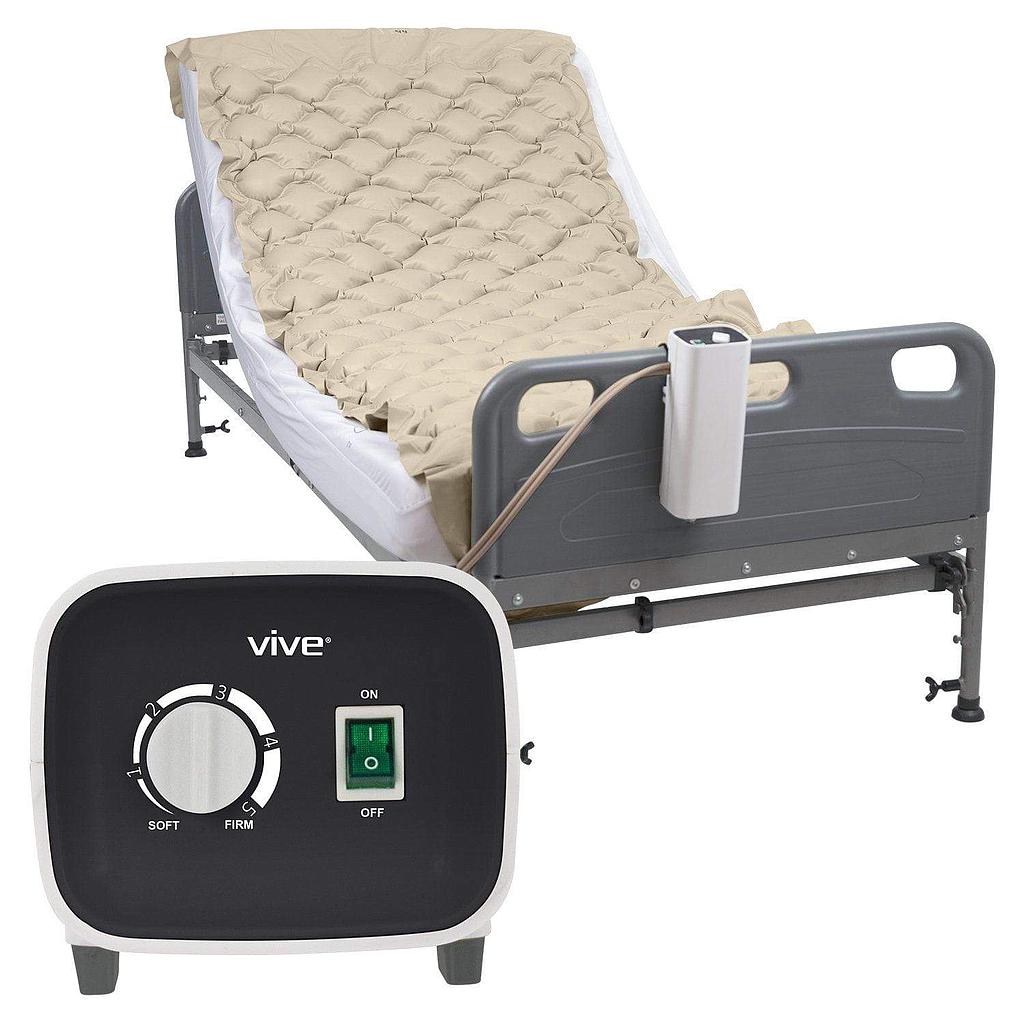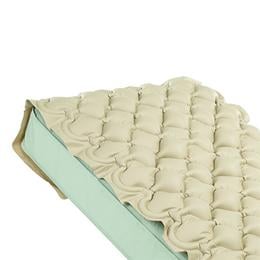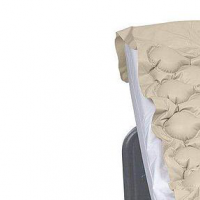 Vive Alternating Pressure Pad provides relief from pressure ulcers on bedridden patients by evenly distributing and comfortably supporting body weight. The air loss pressure pad alternates evenly to increases circulation, reduce pressure, and prevent View more
Alternating Pressure Pad Feature
Effectively reduces pain from pressure - Provides relief from pressure ulcers on bedridden patients by evenly distributing and comfortably supporting body weight
Relieves pressure points - The air loss pressure pad alternates evenly to increases circulation, reduce pressure, and prevent skin breakage
Sealed air bubbles - Equipped with 130 individually heat sealed air bubbles for even weight disbursement and durable support
Variable pressure pump - Offers multiple levels of pressure in quiet six-minute cycles for a comfortable and undisturbed night's sleep
Safe and durable construction - Supporting up to 300 pounds, waterproof and latex-free vinyl will stand up to extended use
Fits most beds - The extra-long overlay pad easily fits on an existing hospital bed, twin, full, queen, or king mattresses
Alternative Pressure Mattress Use
For patients confined to a bed for an extended period of time.
Prevents sores that are caused by prolonged bed rest.
Vive Pressure Pad Instructions
Position the mattress pad on the bed, securely tucking the ends of the pad underneath the existing mattress
Connect the mattress feed pipes to the compressor (pump) connector using the flexible air hose
Secure the compressor to a stable location and plug into an outlet
Turn on the mattress and begin inflation
Ensure the mattress has been fully inflated before positioning the patient on top of it
Vive Pad Washing Instructions
For best results, wipe down with a damp cloth coated with a detergent product solution or disinfectant
Do not use corrosive cleaning products such as industrial degreasers or acetic solvents
Vive Alternating Pressure Pad FAQ's
1. What is the purpose of an alternating pressure mattress pad?
Providing relief from bedsores and other skin problems caused by extended bed rest, the alternating pressure mattress pad sits on top of your existing mattress and promotes increased circulation while reducing skin breakage. The variable pressure mattress pad evenly distributes body weight to relieve pressure spots for exceptional support and comfort. Perfect for immobilized or weak patients who cannot shift their weight frequently.
2. Is the mattress pad waterproof?
Yes, the mattress pad is completely waterproof.
3. Will the mattress pad work for someone with severe incontinence?
It will work great for individuals with incontinence, however, you can also consider combining the mattress pad with an incontinence bed pad to make cleanup easier.
4. How frequently does the air pressure rotate?
The air pressure is rotated throughout the mattress pad about every 6 minutes. There are two main air chambers in the pad that alternate, causing the patient's weight to shift.
5. Will the mattress pad work on top of a regular bed, not a hospital bed?
Yes, what is great about having the alternating pressure pad overlay is that it is very flexible and will work over a standard mattress or hospital bed of any size.
| | |
| --- | --- |
| Length | 10" |
| Width | 6" |