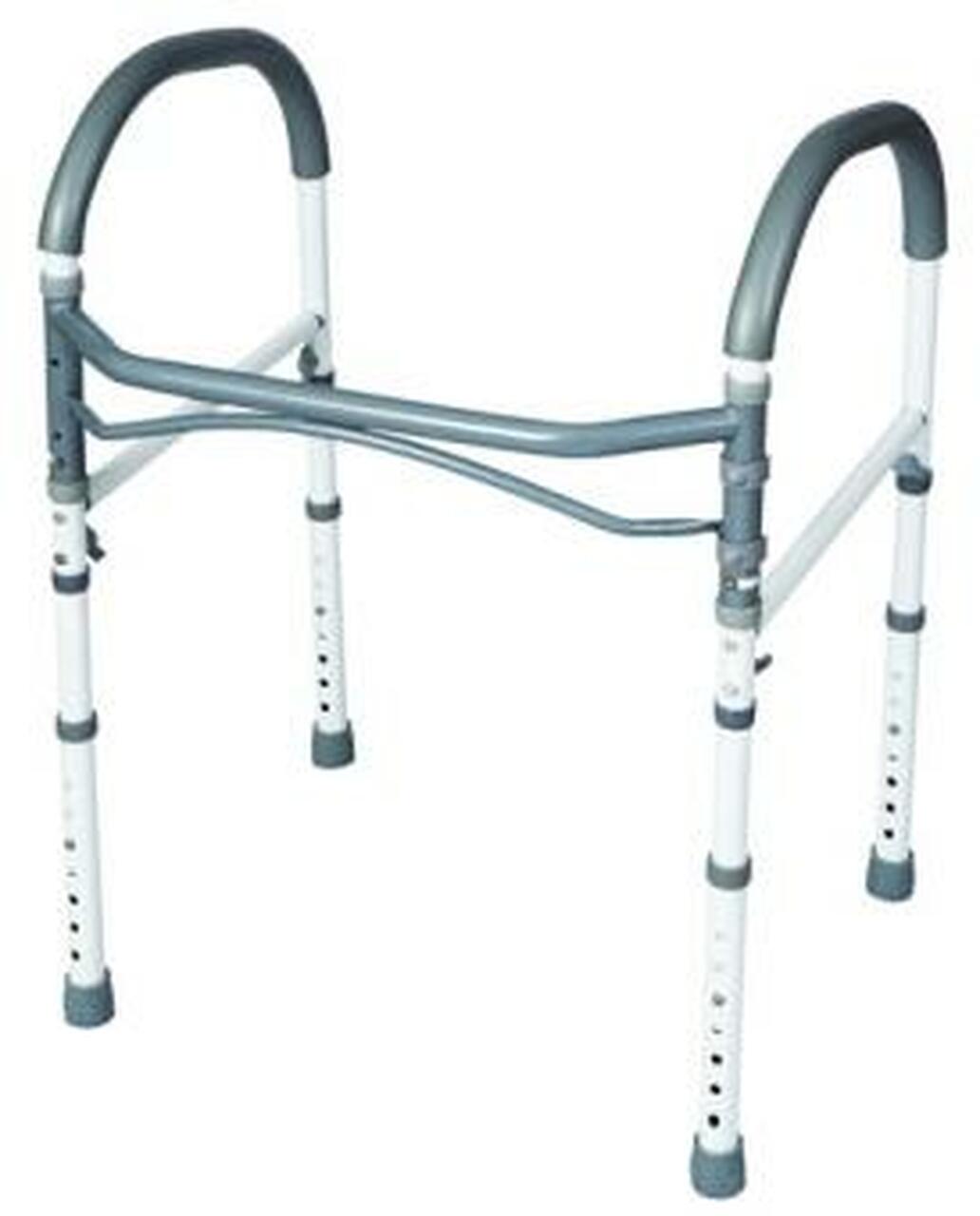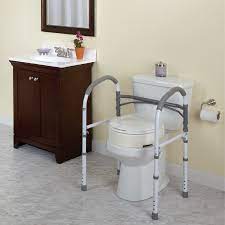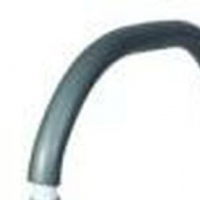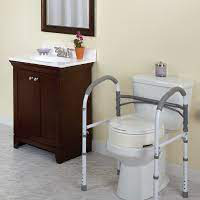 The Bathroom Safety Rail easily fits around your toilet to provide safe support and assistance while sitting down or rising from the toilet. The Bathroom Safety Rail stands on its own without installation, so it can be used for added safety and stability all over the bathroom. View more
TOILET HANDLES FOR ELDERLY: Toilet bars for elderly that are great for assisting seniors at the toilet or sink. Its mobility makes a great multi-use bathroom assistance product with easy to use and folding features.
HANDICAP GRAB BARS: Great safety device for handicap toilet or seniors who need a rail for support. It's durable frame makes it a reliable support system for anyone in need of added support while in the bathroom.
EASY ASSEMBLY: Toilet rails are easy to setup and install with no tools or installation needed. The toilet rail will be set up within minutes of setting up. It's design makes it able to fit around any standard toilet for easy use and assembly.
HEIGHT ADJUSTABLE: Toilet assist rails adjust from heights 27" to 33" to provide support for people of all heights. It can be easily adjusted for easy multi person use.
300 lbs WEIGHT CAPACITY: Toilet frame device that can handle persons weighing up to 300lbs for barbaric use making is ultra-reliable and sturdy for long term use.
Item Length: 4
Item Height: 23.5
Item Width: 17