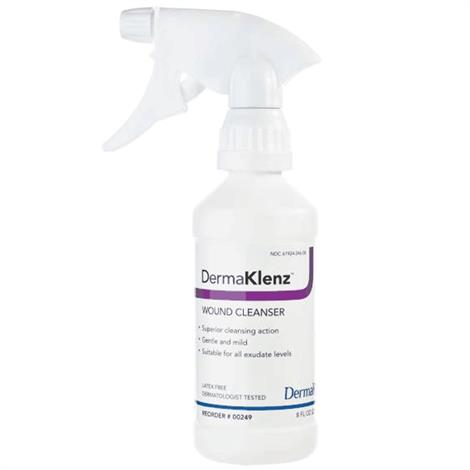 Derma-Rite DermaKlenz Wound Cleanser is a non-irritating, pH balanced wound cleanser designed to facilitate the removal of organic material, slough, blood clots, other wound debris and dead tissue, without disrupting the wound bed. Formulated with zi View more
Why choose Derma-Rite DermaKlenz Wound Cleanser?
Superior cleansing action
Gentle and mild
Formulated with zinc to promote healing
Key ingredients for wound bed preparation to support healing
No detergents added
No rinsing required
Latex-Free
Adjustable spray nozzle
creates direct stream or gentle mist with appropriate PSI irrigation
When to use DermaKlenz Wound Cleanser with Zinc?
Skin/Incontinence Cleansing
Denuded Skin
No-Rinse
Softens Eschar
Multidose
Multiuse