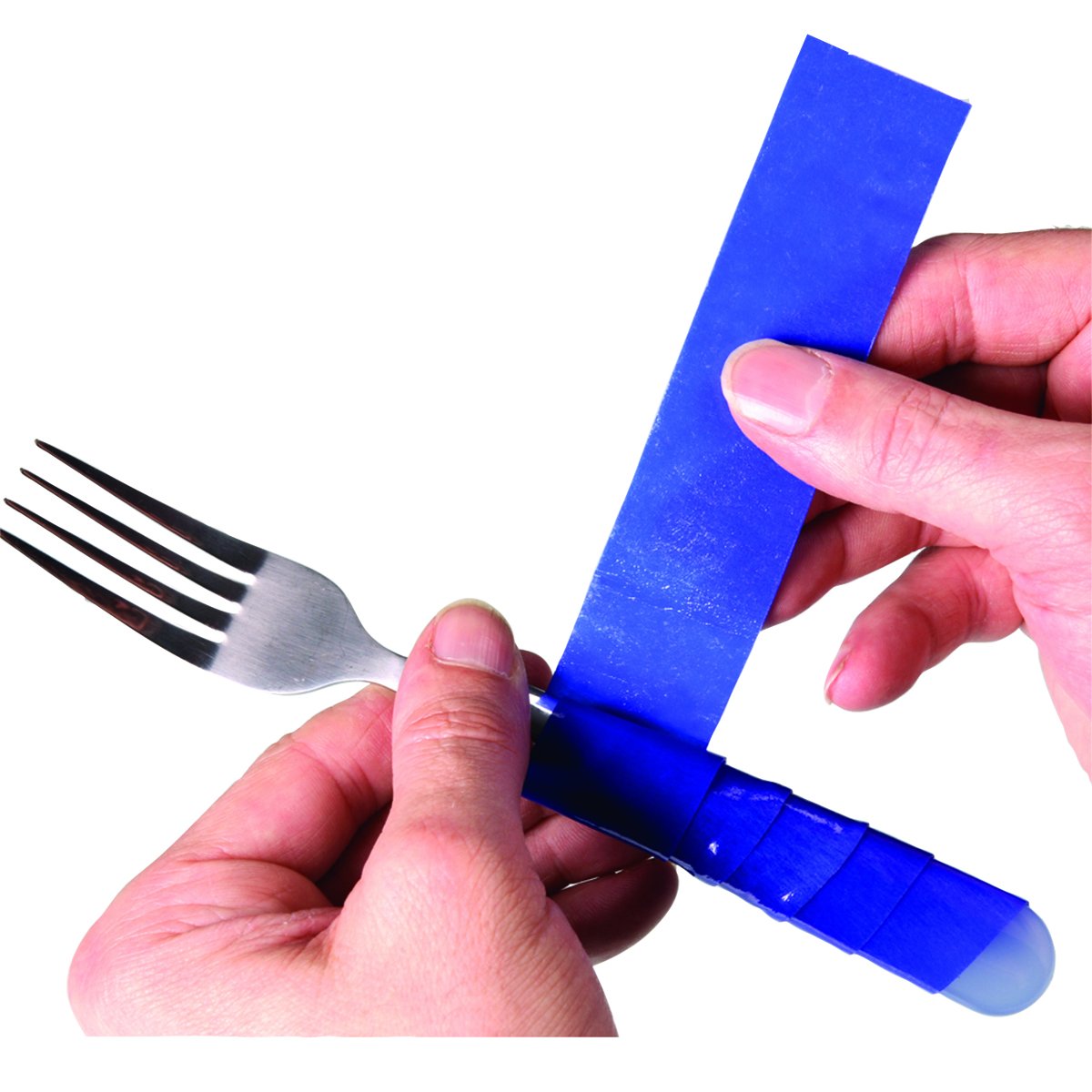 The Dycem Non-Slip Mat Small Rectangle Mat can be used on trays and tables and carts to prevent plates and cups from sliding. Dycem is the most effective patented non-slip material that is not sticky, but grips on both sides. View more
The Dycem Non-Slip Small Rectangle Mat helps to prevent items from moving on dry, slippery surfaces. Use it under a mixing bowl or chopping board to hold them firmly in place for people with the use of one hand. This rectangle mat can stabilize a range of items, such as telephones, calculators or writing paper, notepads, games and other items. People with limited grip or mobility will find it helpful when writing, drawing, painting, playing a game or doing a puzzle.
Dycem Non-Slip Mat Small Rectangle Specifications:
Measures: 10 inches long, 7-1/4 inches wide.
Colors: Blue or Red.
Material: Non-slip Dycem.
Care: Hand wash, warm soapy water. Dry before using - not effective when wet.